The Thomson Dam has been supplying Melbourne with drinking water since 1983.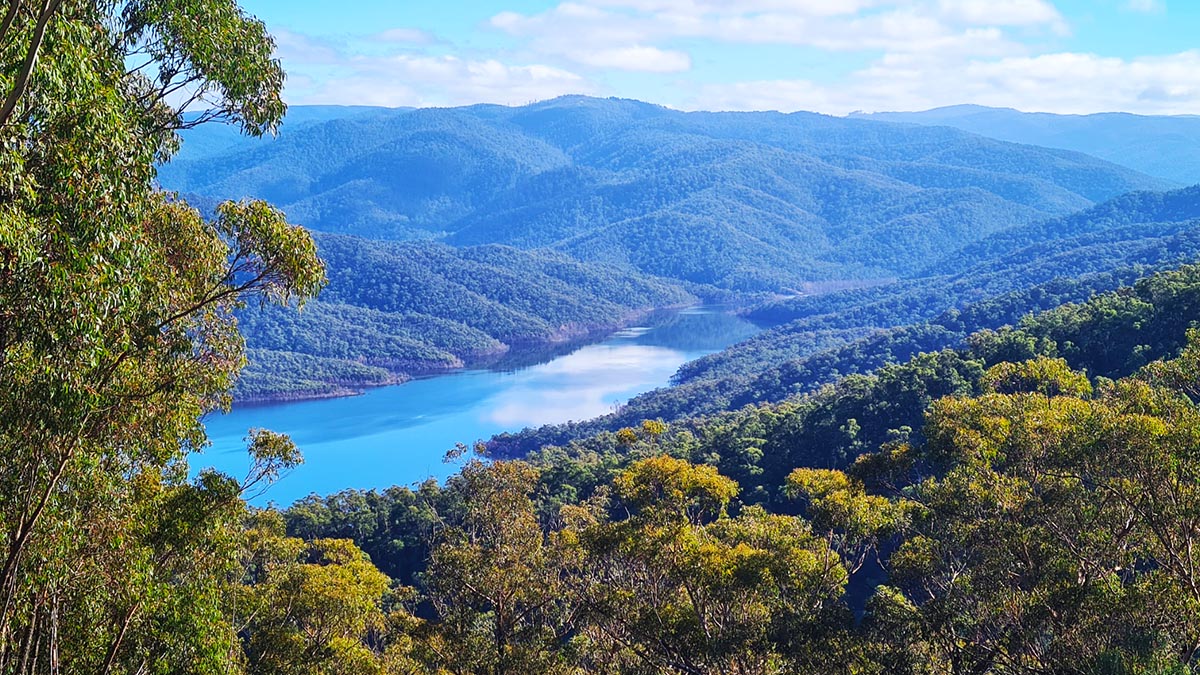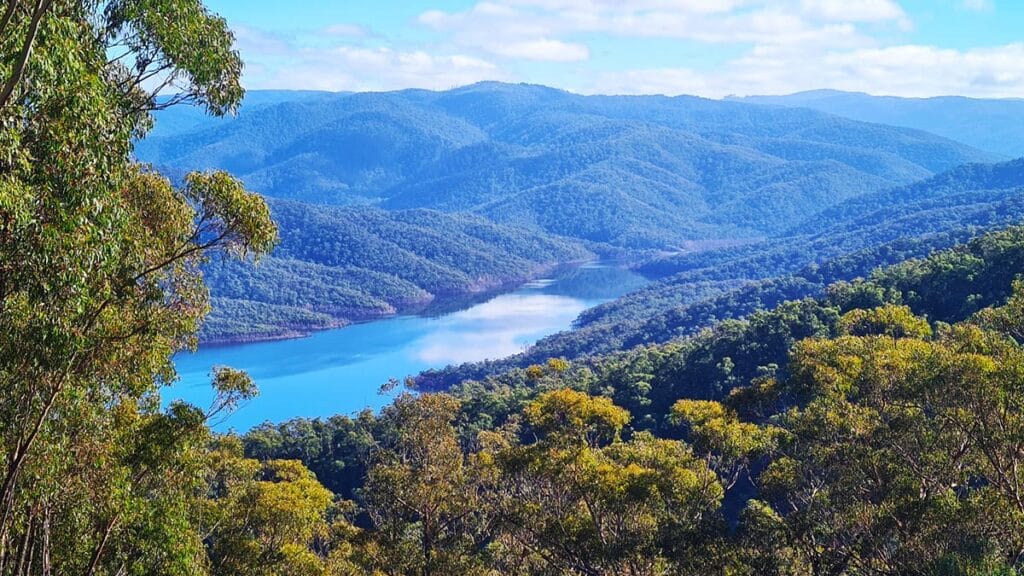 The Thomson Dam was completed in 1983 and is the largest dam in the state of Victoria, Australia. It was built to supply a reliable water supply for Melbourne (now with a population of over 5 million). The dam is located on the Thomson River in a secluded part of the Eastern Victorian Alps (part of the Great Dividing Range that runs down the East coast of Australia).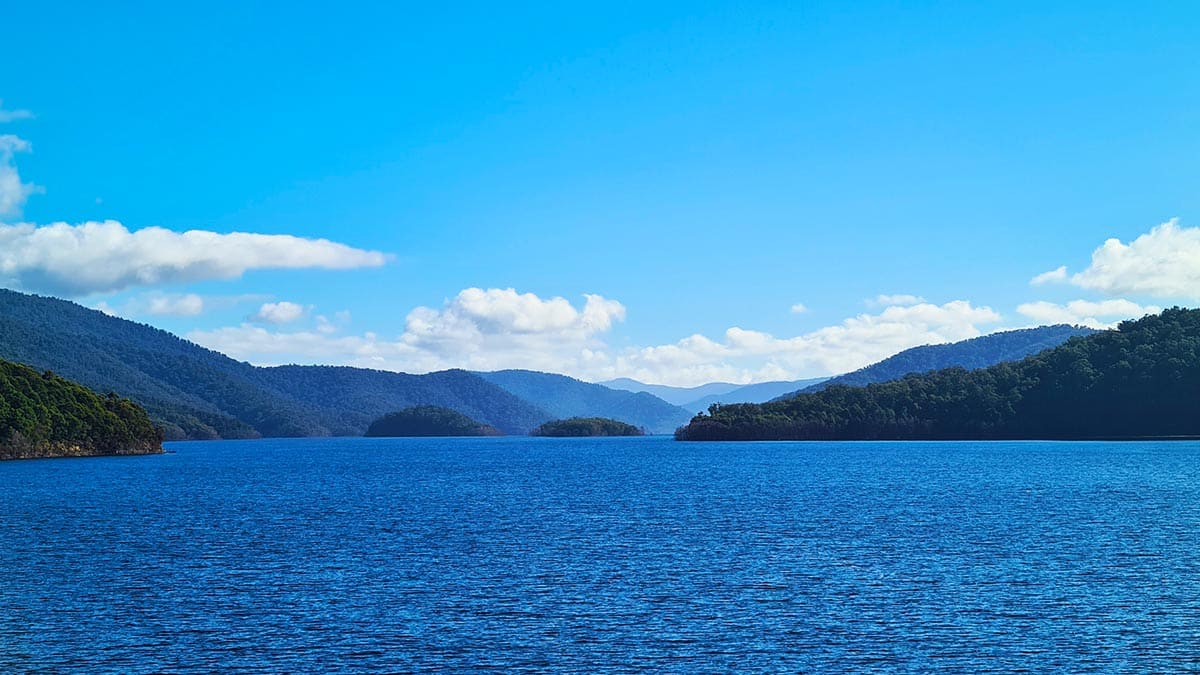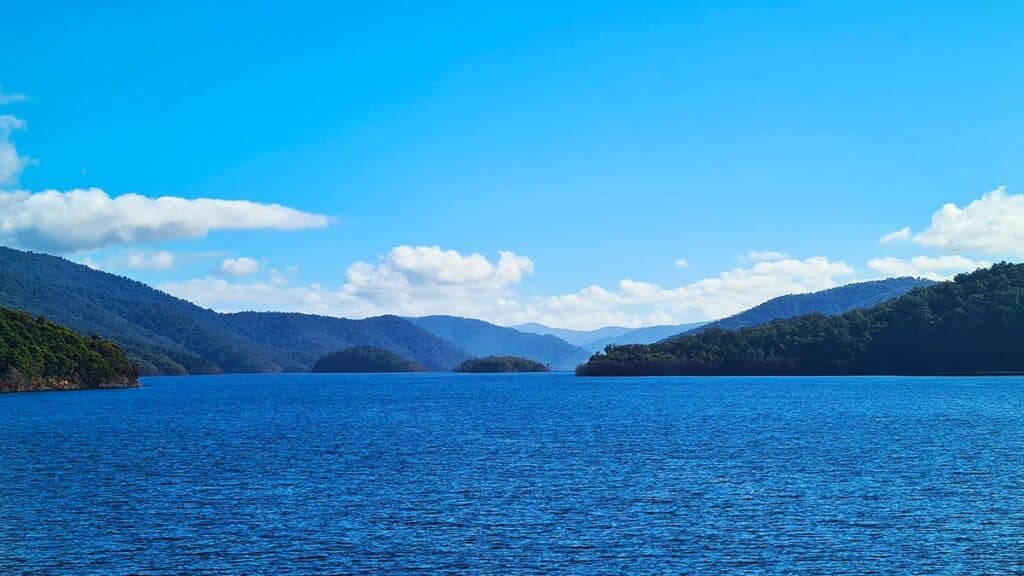 Where in the world are we?
We had spent a couple of days at the Star Hotel in Walhalla with friends. We decided we would drive them up over the Great Dividing Range and return to Melbourne through Marysville. 
We have driven north from Walhalla before but it's a terrible, windy, narrow road, so this time we went around through Rawson and across the Thomson Dam wall. 
The road from Rawson was built as part of the dam construction and is easy travelling to the base of the dam. 
If you have just come to see the dam, it is worthwhile travelling further up towards Aberfeldy until you get to the lookout at Cast Iron Point where you can vew the northern reaches of the dam.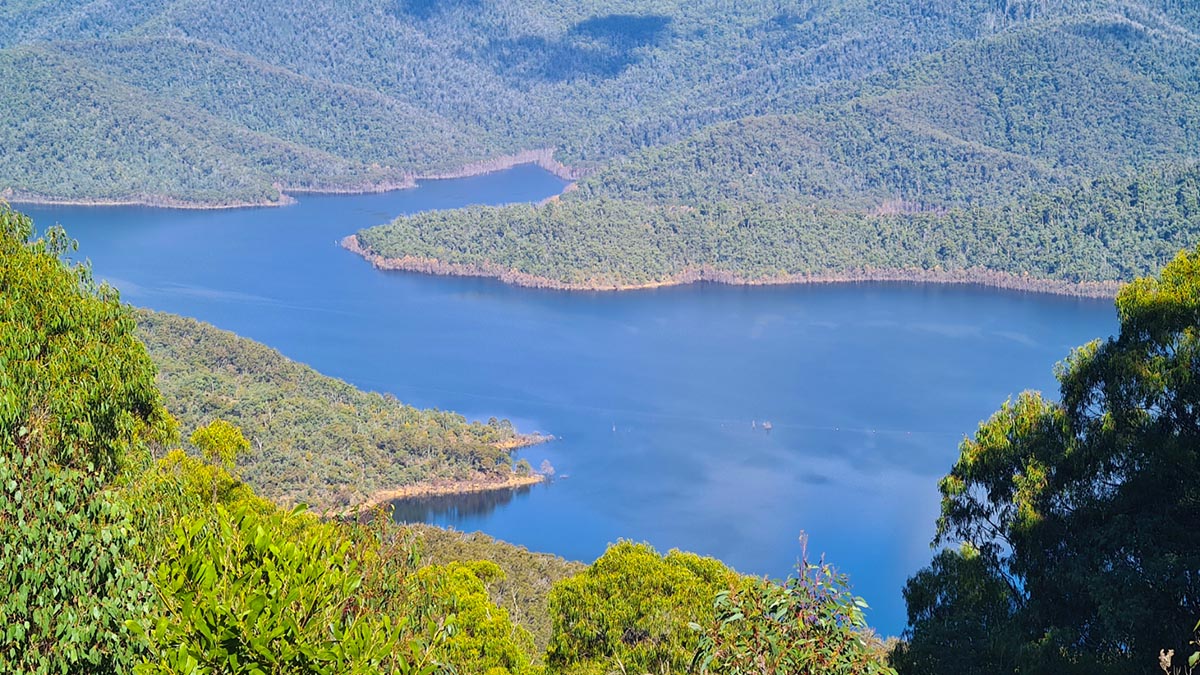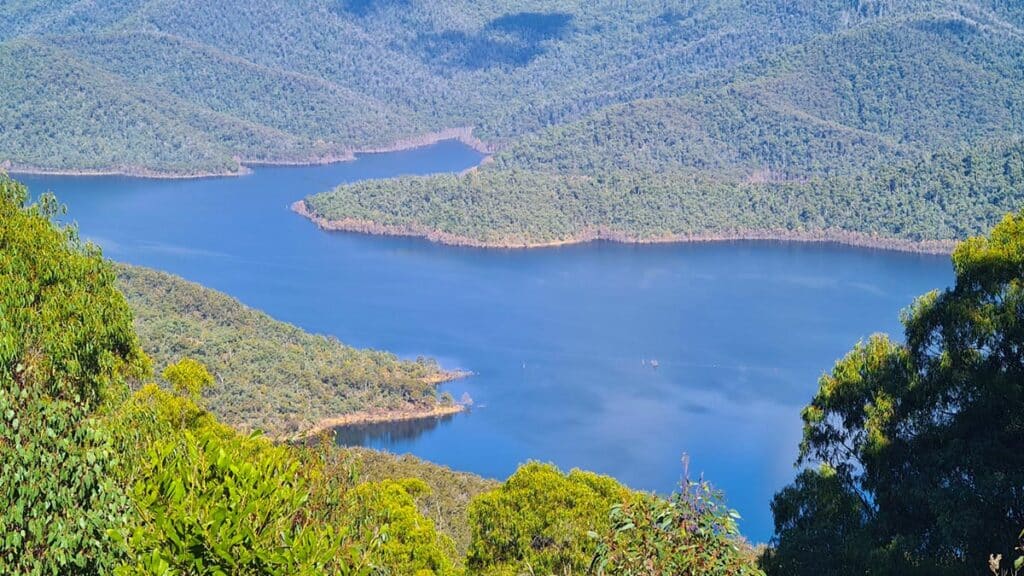 Cast Iron Point is so named as it was a collection point of all the old mine machinery from around the area during the first world war. The old machinery was taken back to Melbourne, melted down and used to make gun barrels, explosive devices and other instruments of war.
The road from Cast Iron Point lookout through Aberfeldy and on to Marysville is dirt and narrow. It's not well signposted but if you stay on the main track you'll get to Matlock on top of the range (where there is a shelter shed and toilet facilities) and it's plain sailing from there.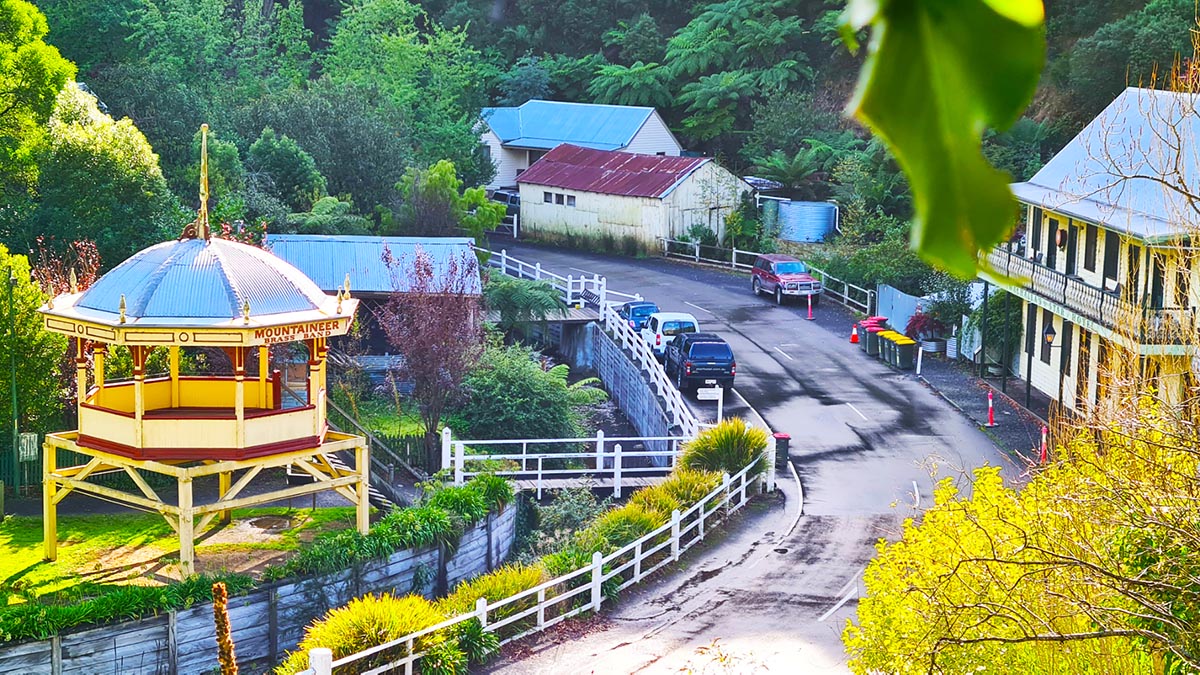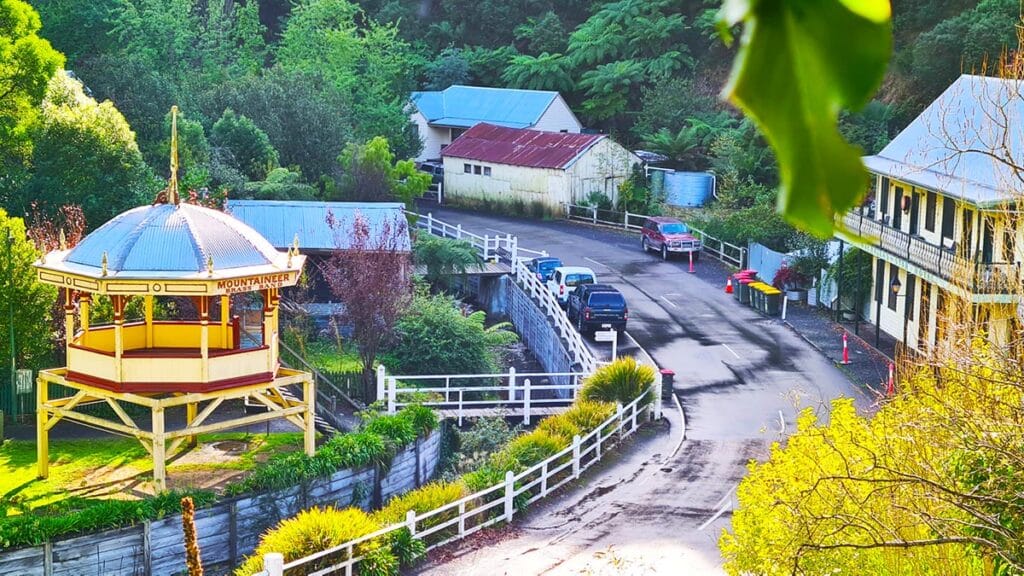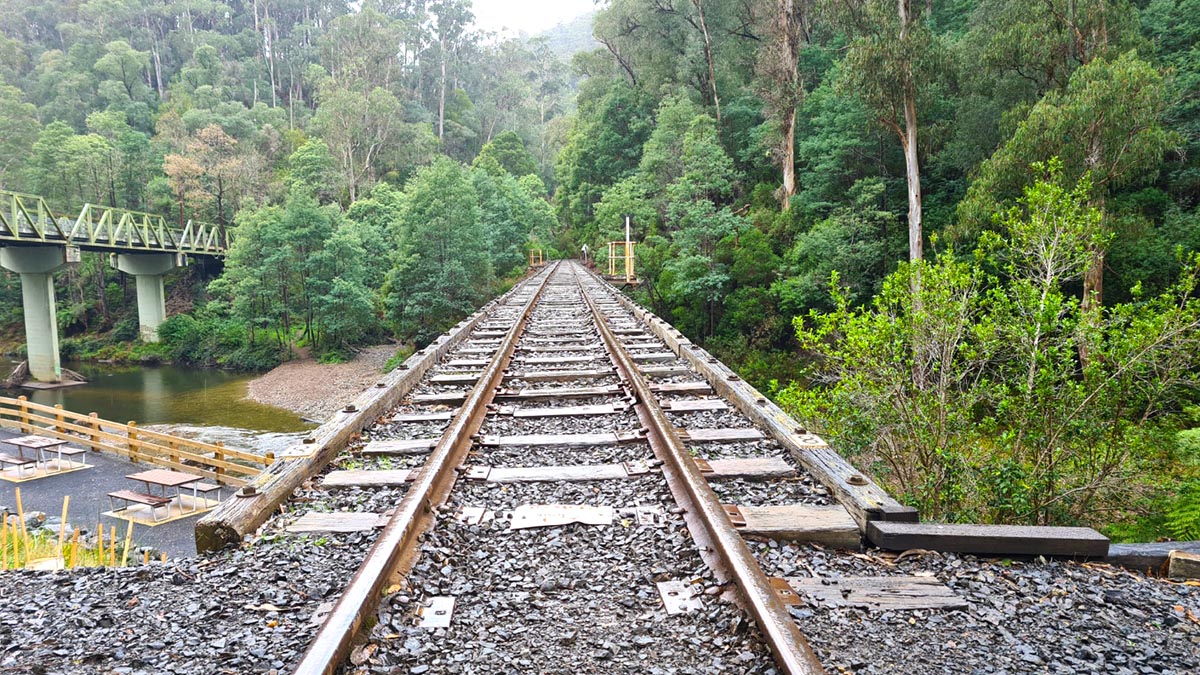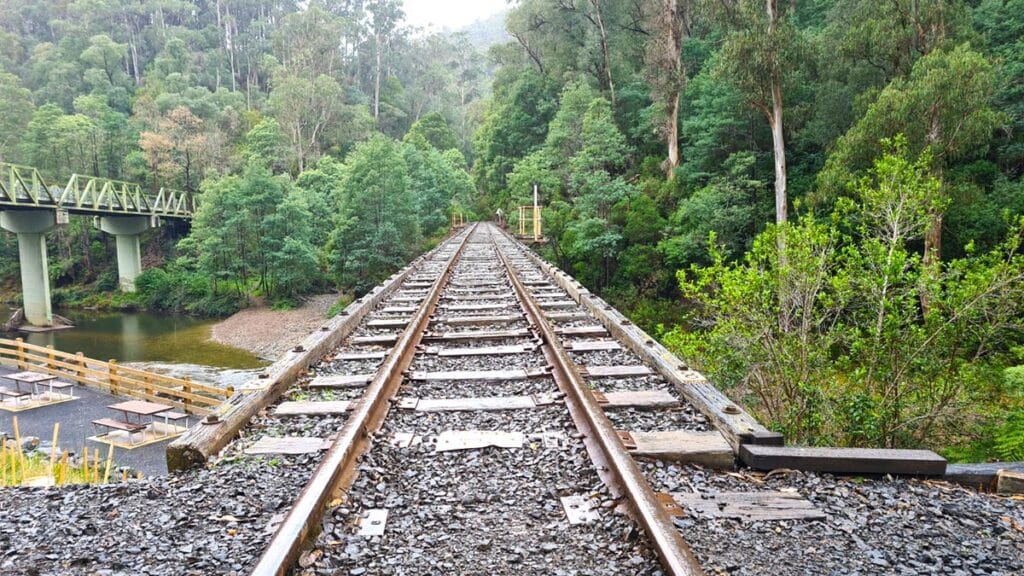 Travelsnapz is a collection of stories and photos from around the world designed for your enjoyment
More Australian Destinations: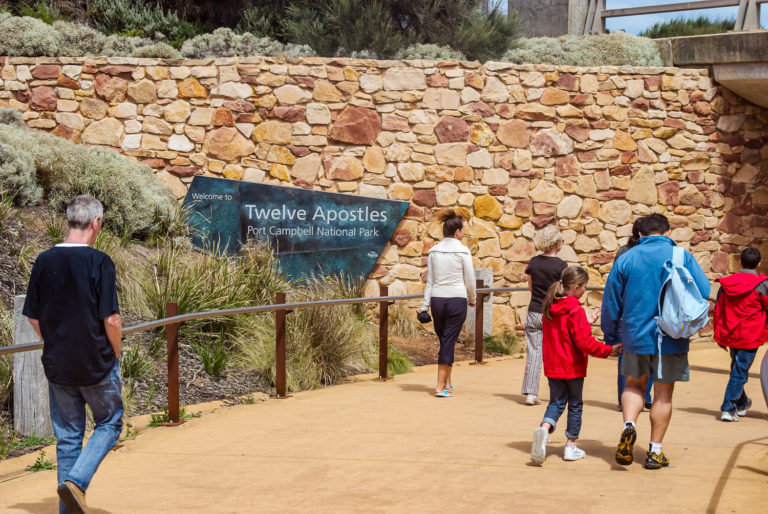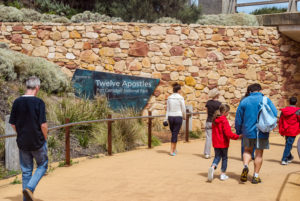 A major tourist drawcard along the Great Ocean Road in South West Victoria – but how many Apostles are there?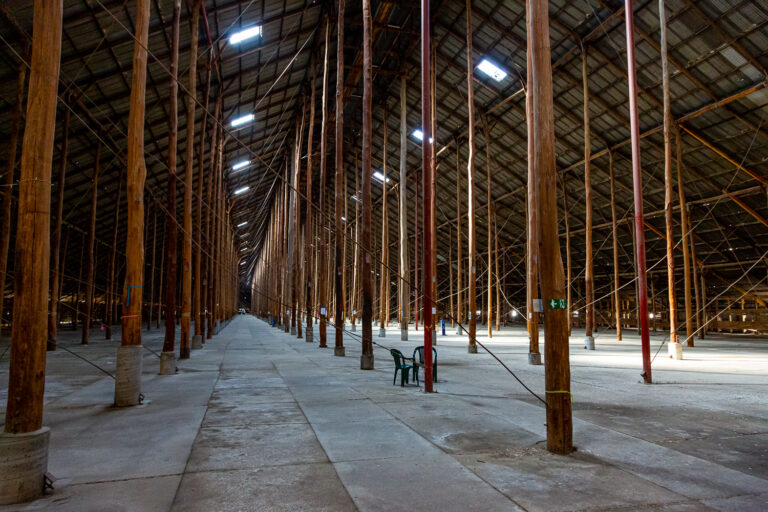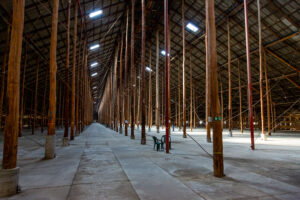 The Stick Shed in Murtoa is a second World War grain storage area so unique that it has pride of place on the Australian Heritage Register. Who would have thought there would be a forest of mountain ash trees in the Wimmera.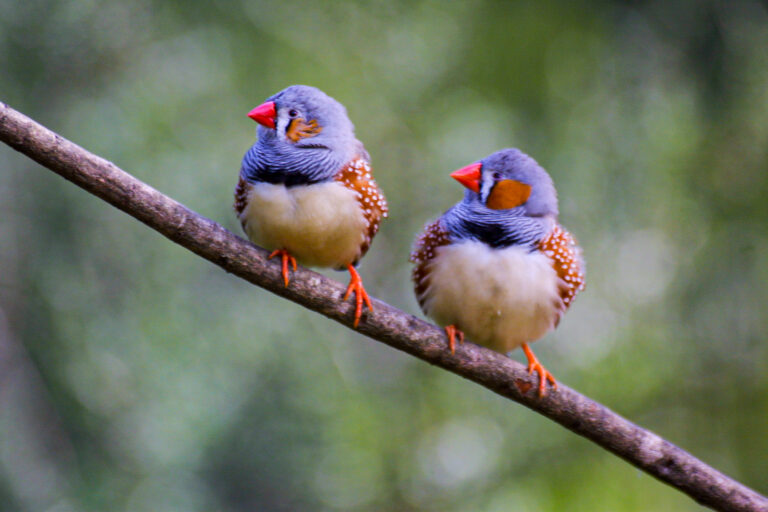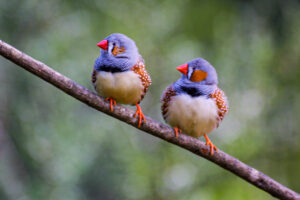 You can see Australian native animals at The Healesville Animal Sanctuary – an amazing place a couple of hours drive from Melbourne in Victoria, Australia. Here you will experience up-close encounters with a range of Australian wildlife, including kangaroos, dingoes, koalas, birds, snakes, and the strange platypus.
Other interesting places (Not in Australia!)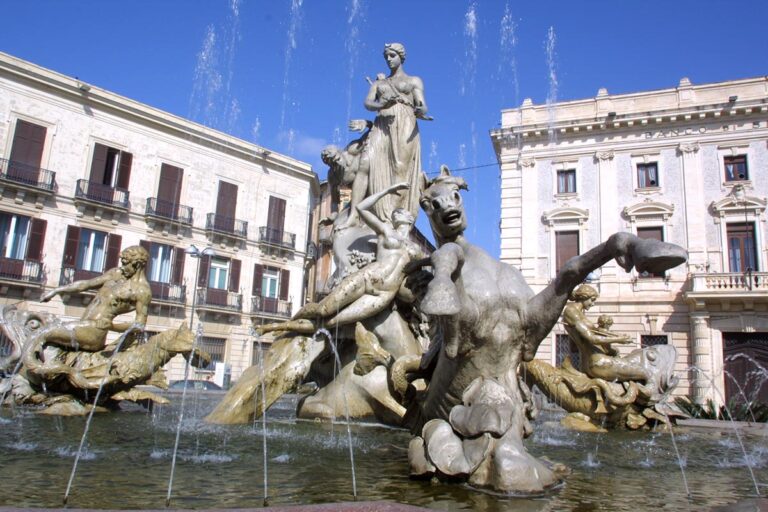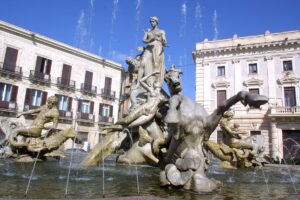 Ortigia – Syracusa's Stunning Island The ancient island of Ortigia has many delights. The Fountain of Diana in the Archimedes Square on Ortigia Island. Syracusa
TAKE ME THERE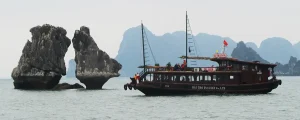 Halong Bay is a beautiful bay in Northern Vietnam about 100 kms from Ho Chi Min City. There are over 1,600 islands in the bay and almost as many cruise boats offering a wide variety of experiences.
As you cruise through the bay in one of the famous 'junk boats,' you'll pass by countless towering limestone rock formations surrounding the luxury cruise ship. The bay was designated a UNESCO World Heritage Site in 1994 and is today one of the most popular tourist destinations in all of Vietnam.
TAKE ME THERE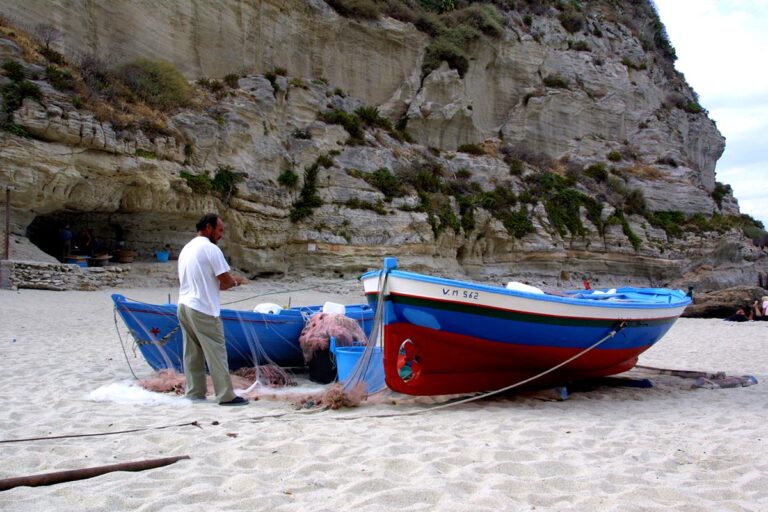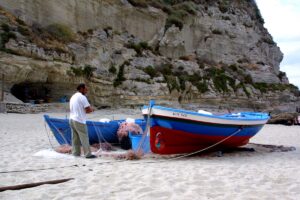 Tropea, a picturesque town in southern Italy, is known for its stunning beaches, historic landmarks, and vibrant artistic scene. The town is teeming with talented artists and creatives who have been honing their craft for generations.
TAKE ME THERE