Whalers Way on Eyre Peninsula
The very tip of the Eyre Peninsula in South Australia reveals magnificent coastal scenery in a drive along Whalers Way.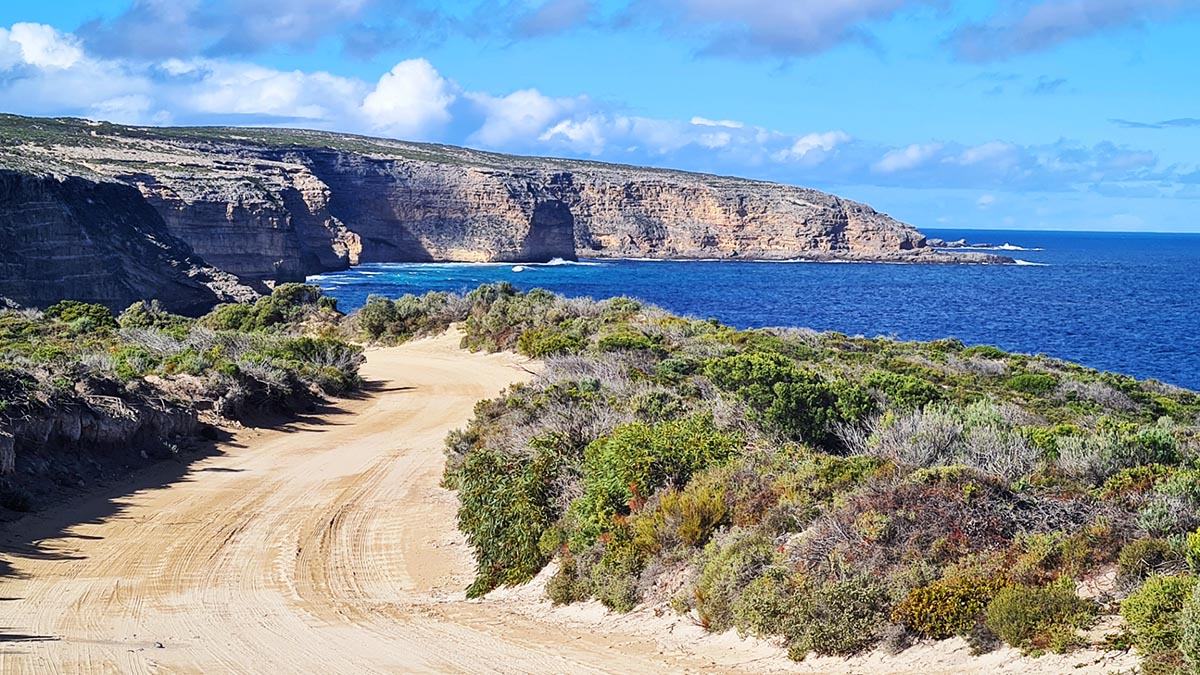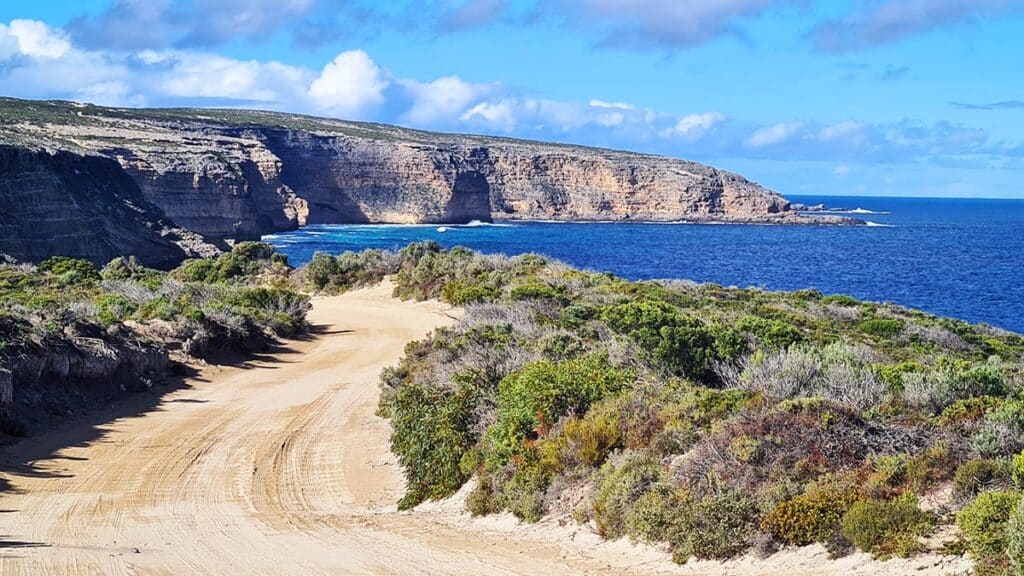 The rugged and treacherous cliffs of Whalers Way were once a prime location for the ruthless pursuit of the magnificent Southern Right Whale. 
The whaling industry of the past was a dark and brutal affair, but today, Whalers Way stands as a majestic testament to the enduring beauty of this stretch of coastline. The area is a popular tourist destination, attracting adventurers and nature lovers from all around the world. The road is on private land so you need to obtain a permit from the
Information Centre
at Port Lincoln prior to your visit.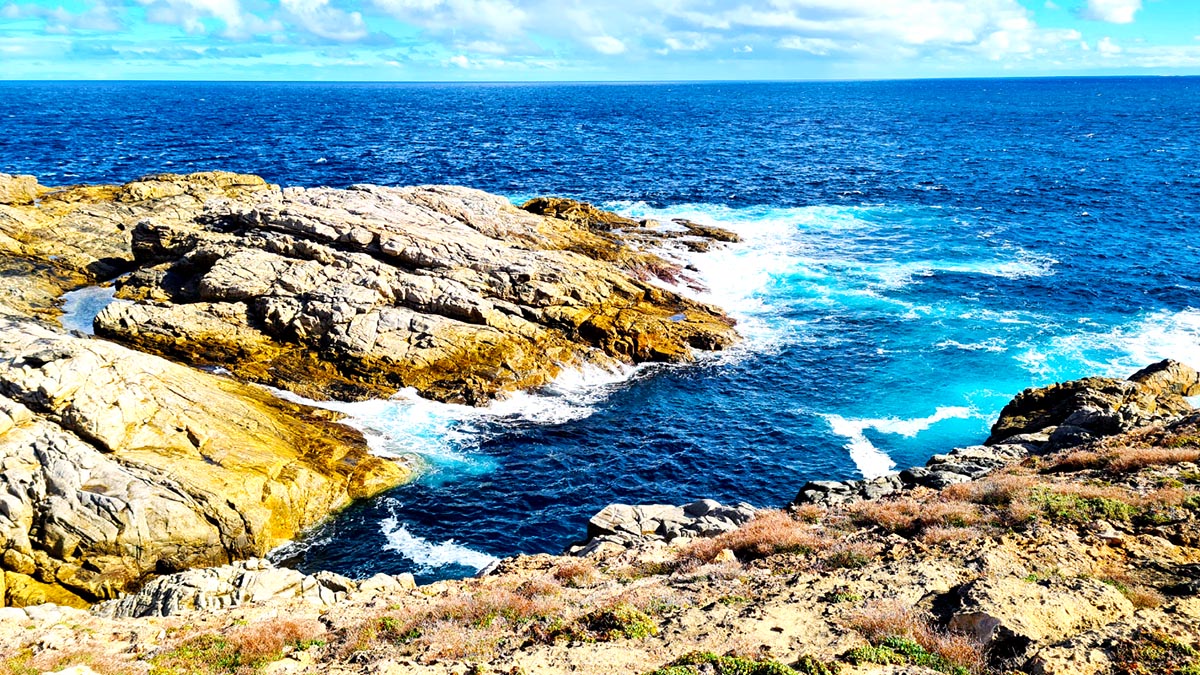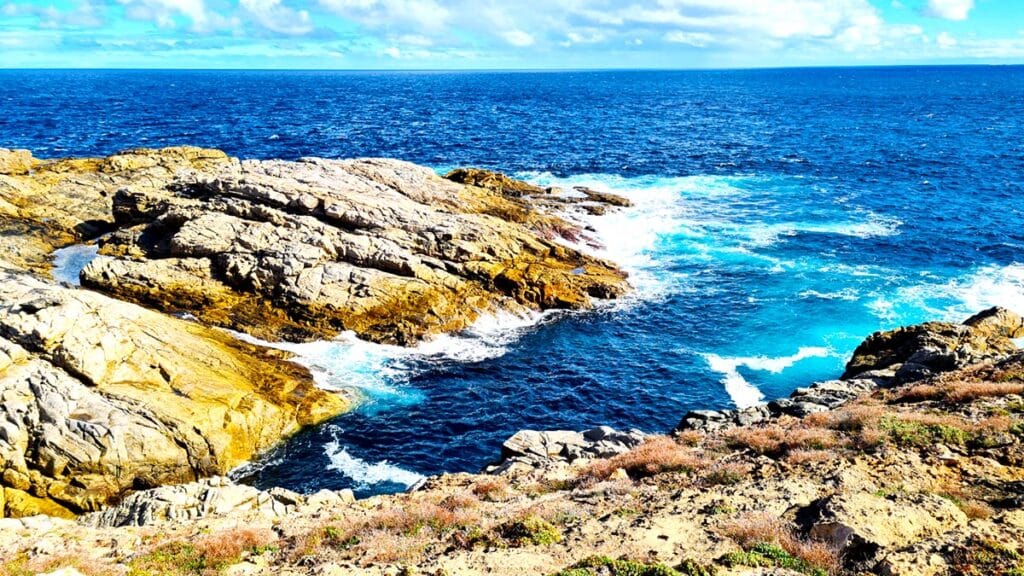 Where in the world are we?
The area was first discovered and mapped by Matthew Flinders in 1802 as part of his journey to circumnavigate Australia.
Flinders named a lot of the features of the rugged coastline.
Early settlers were attracted to the area in search of whales and a whaling station operated here from 1837 to 1841. The whalers used shore based smaller boats to chase the whales after they were sighted from the high cliffs.
Visitors to Whalers Way can now enjoy the stunning views from those towering cliffs, explore hidden coves and beaches, and come face to face with a wealth of stunning wildlife, including majestic sea lions, playful dolphins, and migrating whales that grace the area with their presence.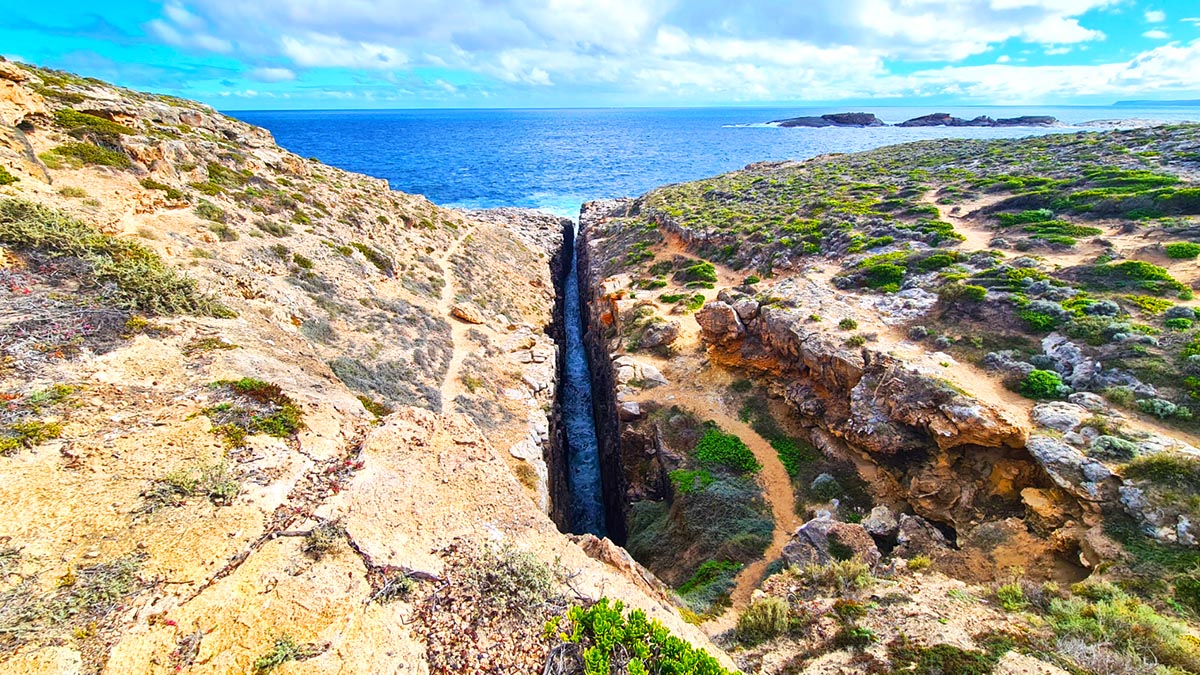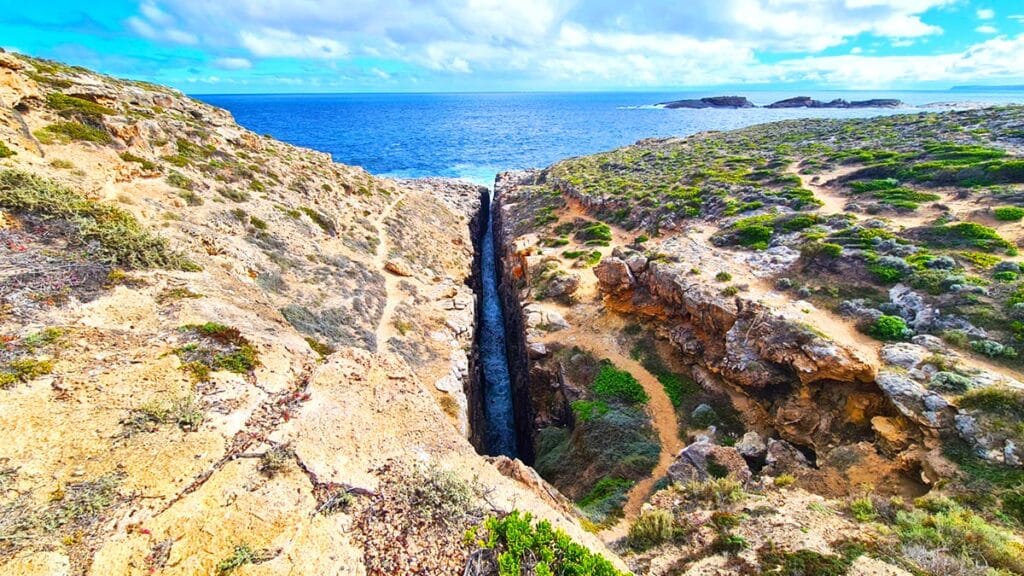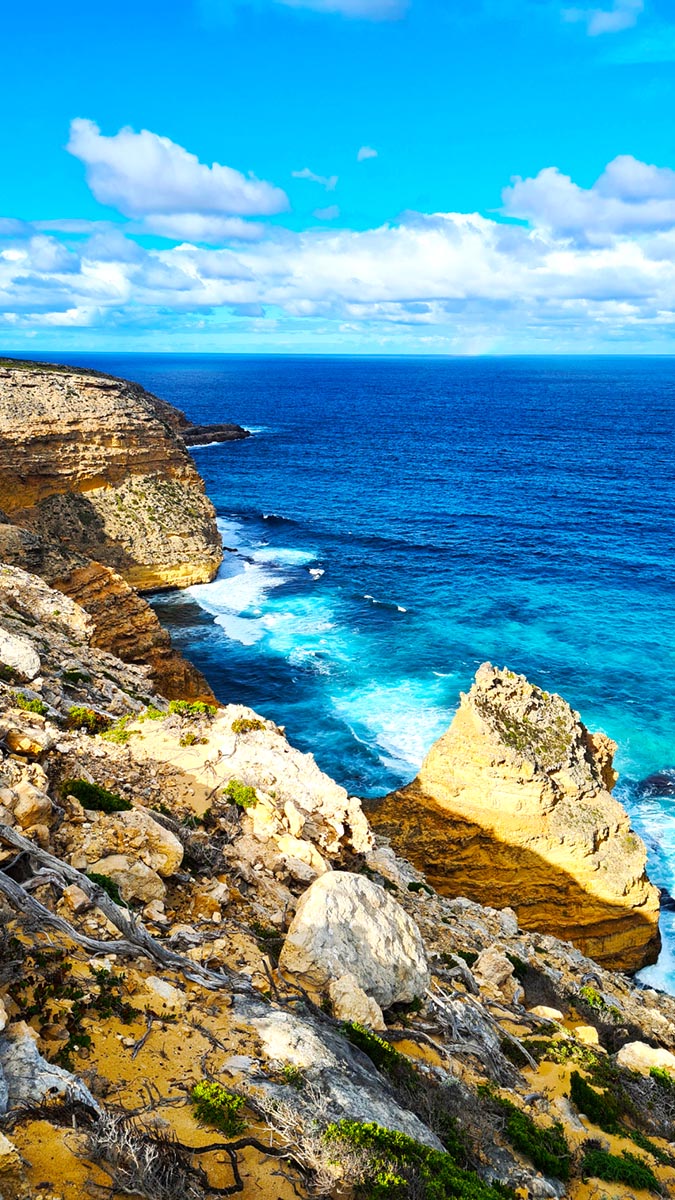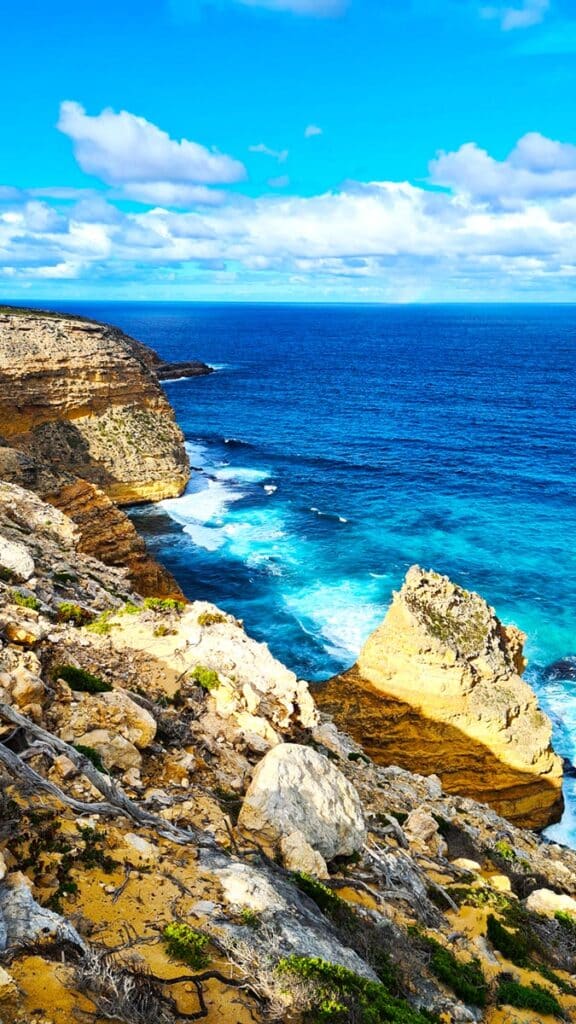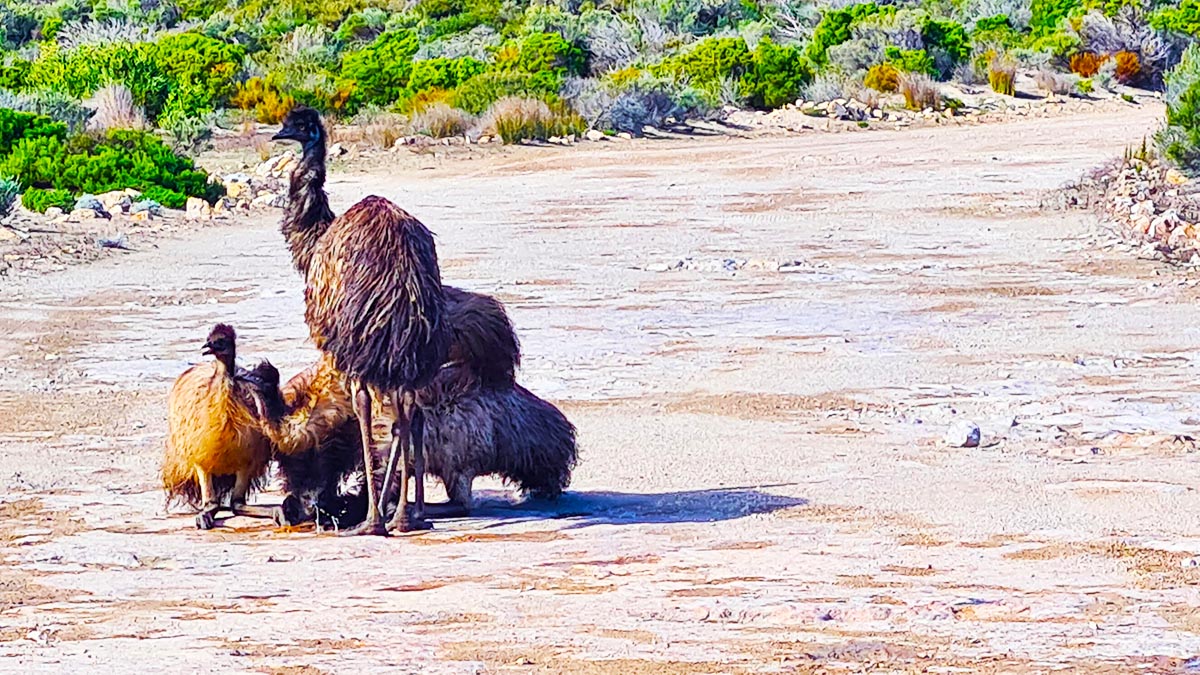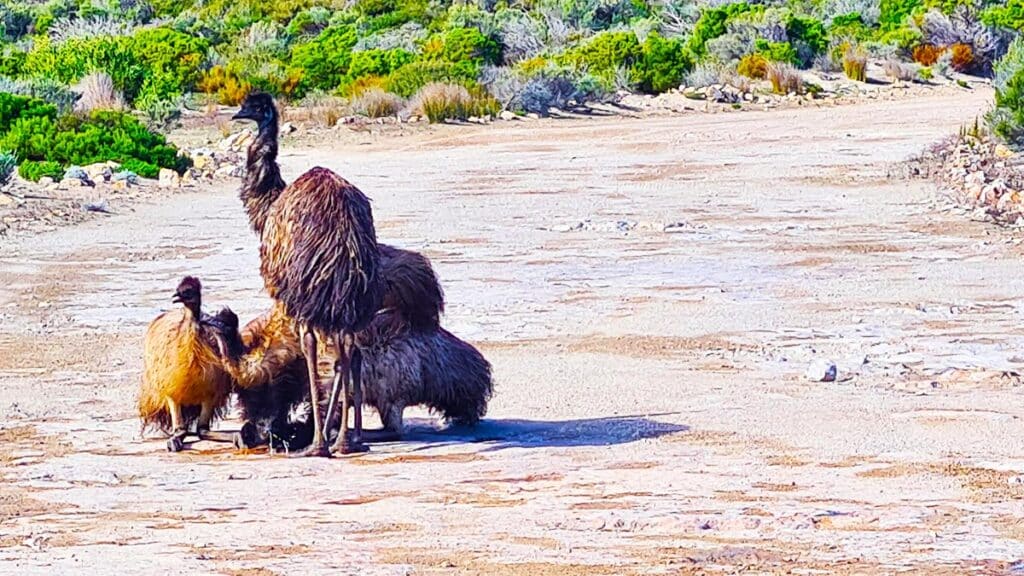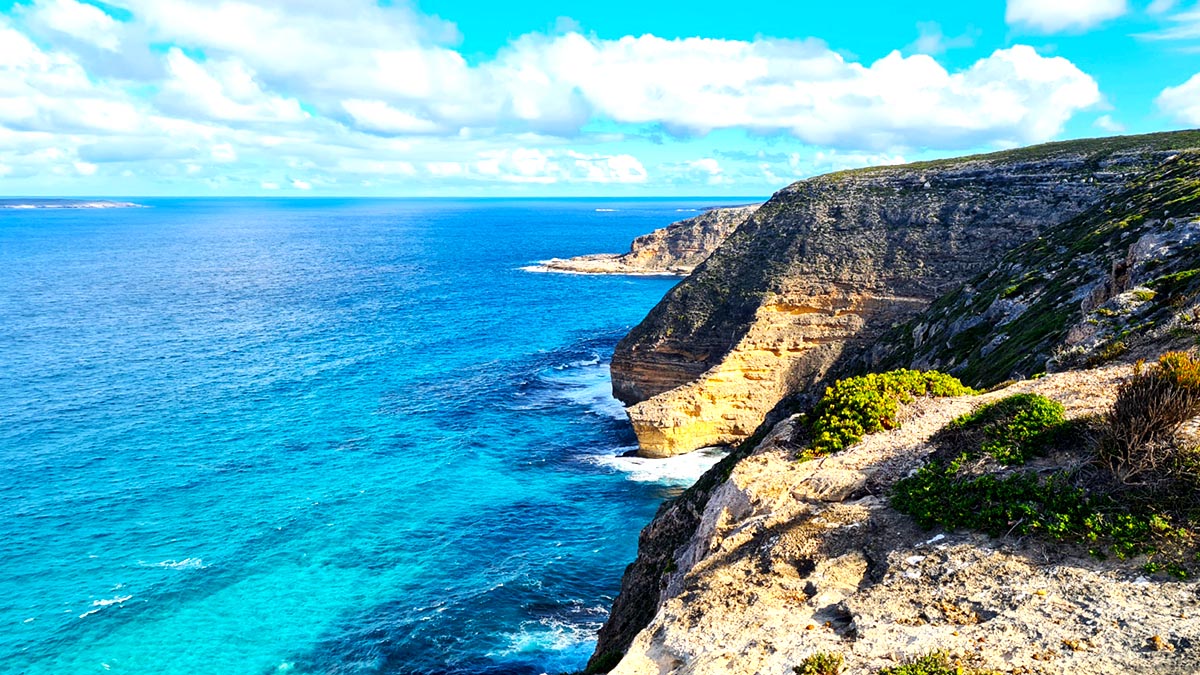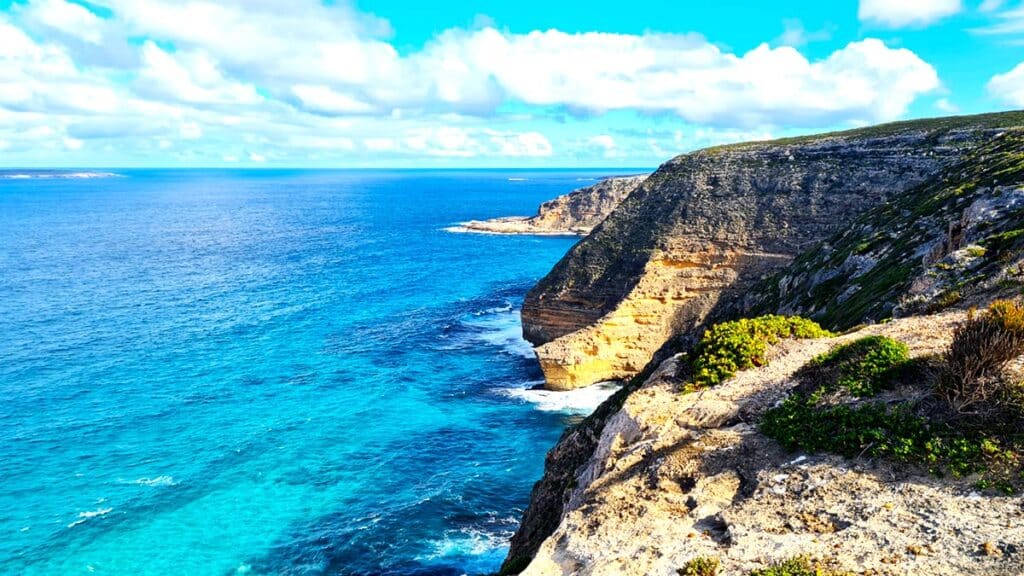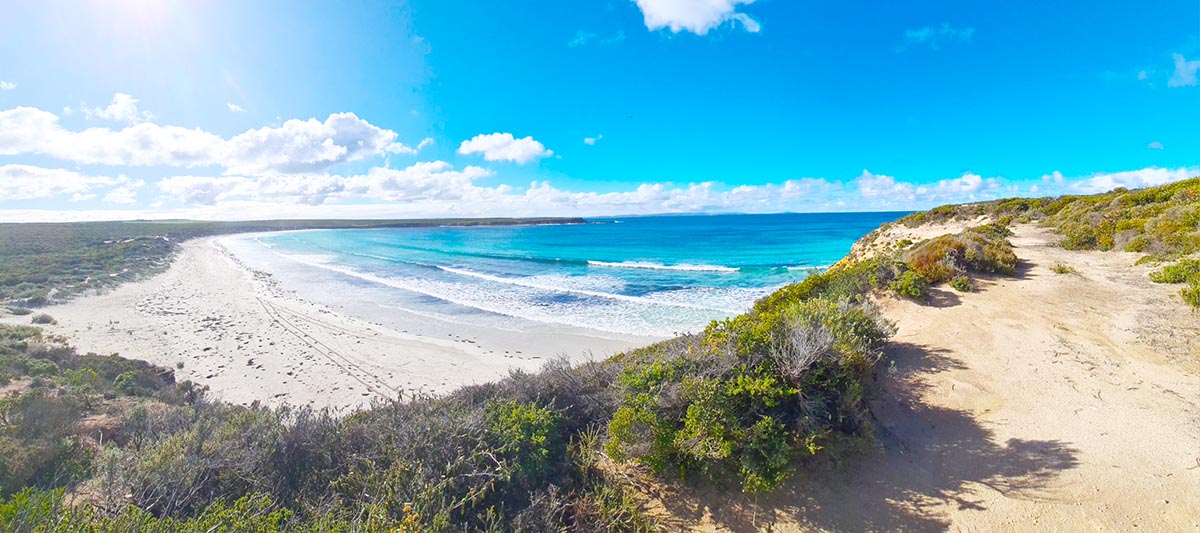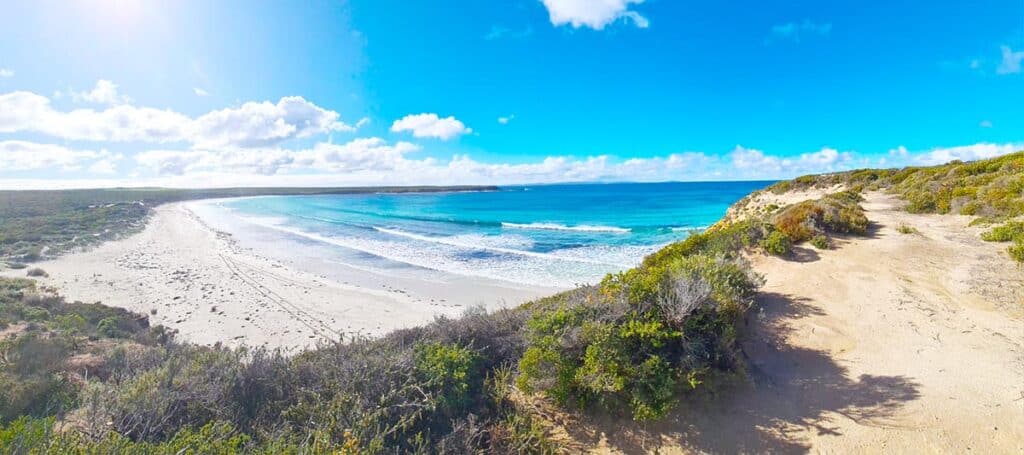 Travelsnapz is a collection of stories and photos from around the world designed for your enjoyment
More Australian Destinations: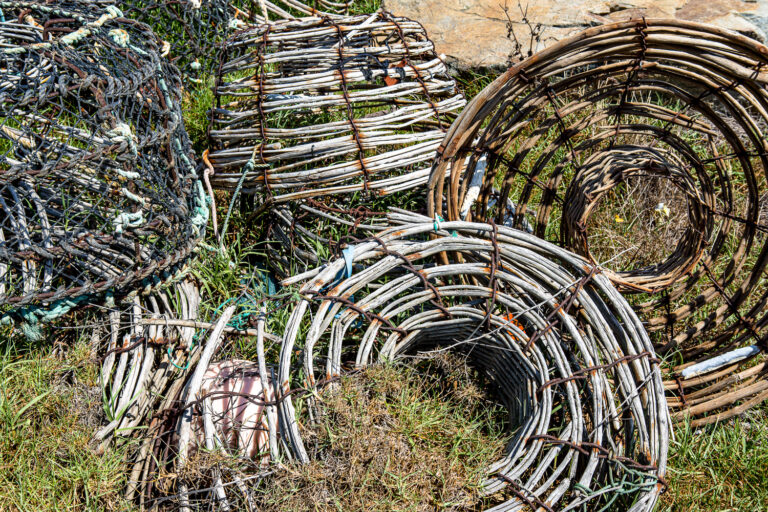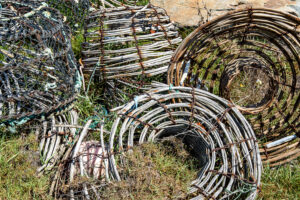 King Island, famous for dairy products, crayfish, high quality beef and now golf, is a gem in the middle of Bass Strait. And it has the tallest lighthouse in Australia.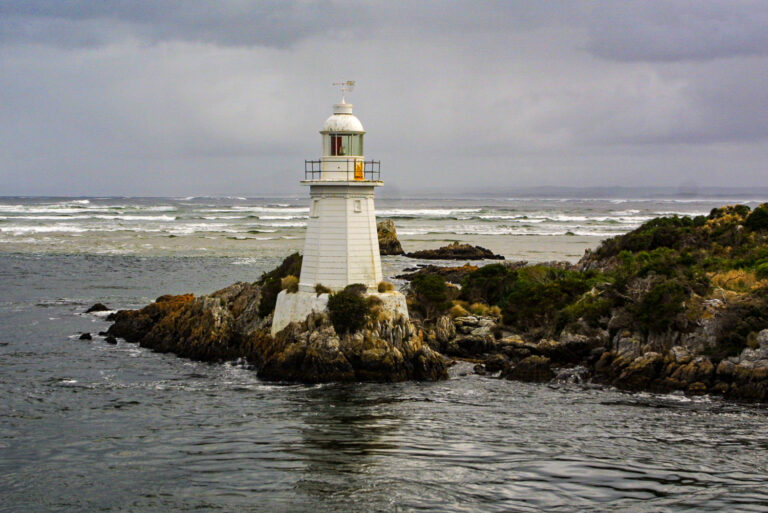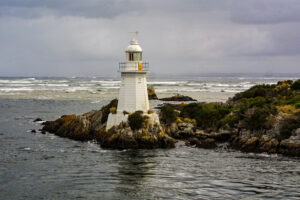 Down the Western Explorer highway, through Corinna, Zeehan and Strahan for a day on Macquarie Harbour.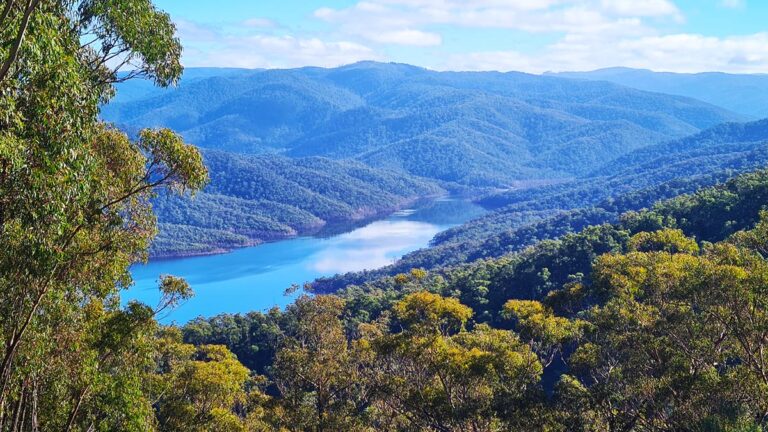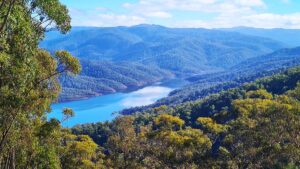 The spectacular, secluded waters of the Thomson Dam have provided drinking water to the people of Melbourne since 1983
Other interesting places (Not in Australia!)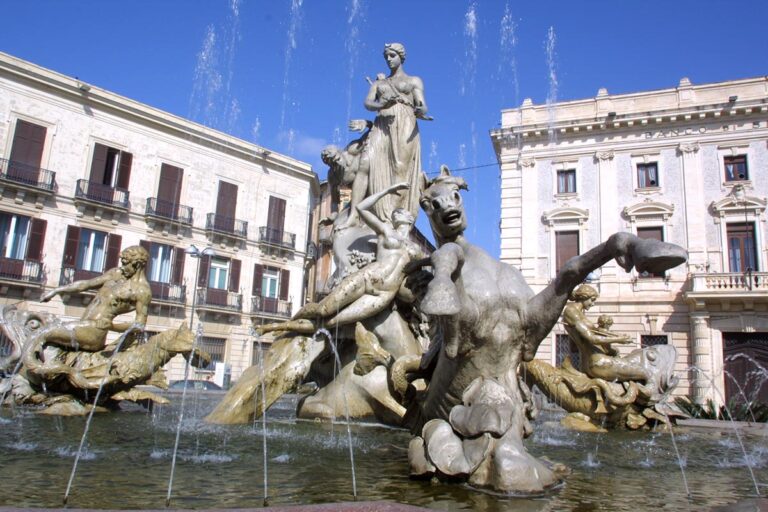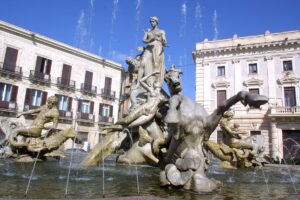 Ortigia – Syracusa's Stunning Island The ancient island of Ortigia has many delights. The Fountain of Diana in the Archimedes Square on Ortigia Island. Syracusa
TAKE ME THERE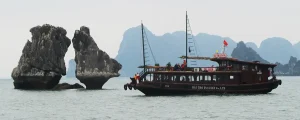 Halong Bay is a beautiful bay in Northern Vietnam about 100 kms from Ho Chi Min City. There are over 1,600 islands in the bay and almost as many cruise boats offering a wide variety of experiences.
As you cruise through the bay in one of the famous 'junk boats,' you'll pass by countless towering limestone rock formations surrounding the luxury cruise ship. The bay was designated a UNESCO World Heritage Site in 1994 and is today one of the most popular tourist destinations in all of Vietnam.
TAKE ME THERE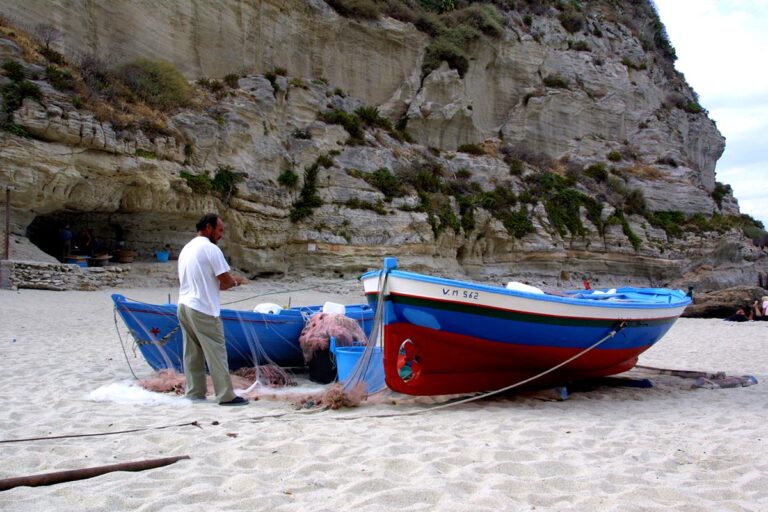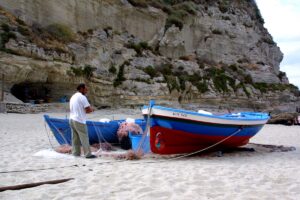 Tropea, a picturesque town in southern Italy, is known for its stunning beaches, historic landmarks, and vibrant artistic scene. The town is teeming with talented artists and creatives who have been honing their craft for generations.
TAKE ME THERE