Doing it yourself? Here's a top travel tip!
You know the story. You arrive in the strange city and thumb through the brochures in your room. They are all for expensive guided tours that don't really suit the way you travel. 
Be your own tour guide with the GPSmyCity app. The GPSmyCity app is available for both iOS and Android platforms. It's a great tool for travelers who want to explore a new city at their own pace withoiut getting lost.
The app provides detailed maps and directions to popular tourist spots and attractions and you can personalise your trip to suit your interests and time available. With the GPSmyCity app you can also include an audio guide to provide some entertaining and informative information about the history and culture of the sites you visit as you take your tour.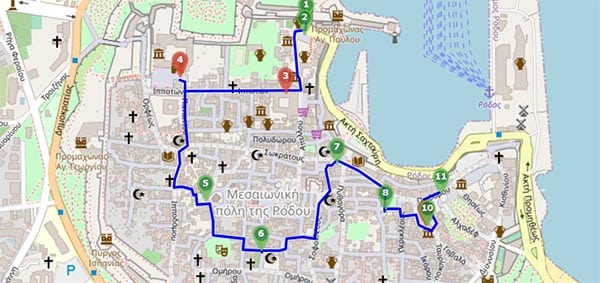 There are two versions of the app with an option to include articles about the city you are visiting. Once you have the app on your phone or device, you have access to tours covering over 1000 cities and attractions. 
Each tour gives you a map to follow, a list of the attractions you will visit and the time it will take you to walk the route. The GPS facility on your phone will keep you on your selected path so you'll always know exactly where you are. 
The GPSmyCity app will make it easy for you to navigate unfamiliar streets and make the most of your time in a new place.
Check out the full details on the GPSmyCity website.